Fossil Solar watch with replaceable battery is an analog watches which are eco friendly and will charge on the sun light.
The best thing about these watches is they have replaceable batteries, it means you can charge one and use other and vice versa.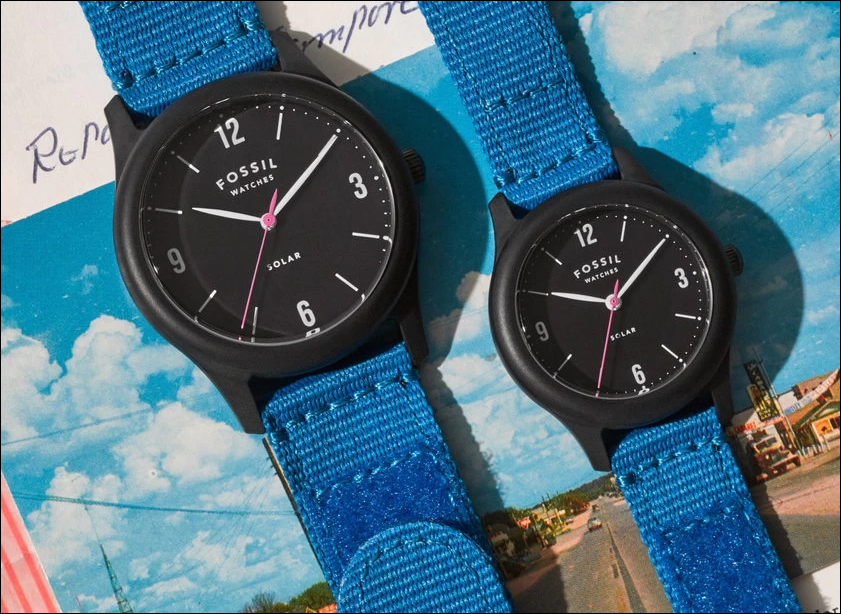 Fossil is an American watch brand. It's major focus is to come up with the product which are environment friendly and totally reusable.
This is going to be the step number one to achieve pro planet criteria by 2025.
It is not an end, company will recyclable delivery packages which can later be used for other purposes to make environment more friendly.
Design:
Being a watch freak we always look for cool design and color match with our clothes.
Fossil has kept this thing in mind and have come up with amazing and attractive design structures.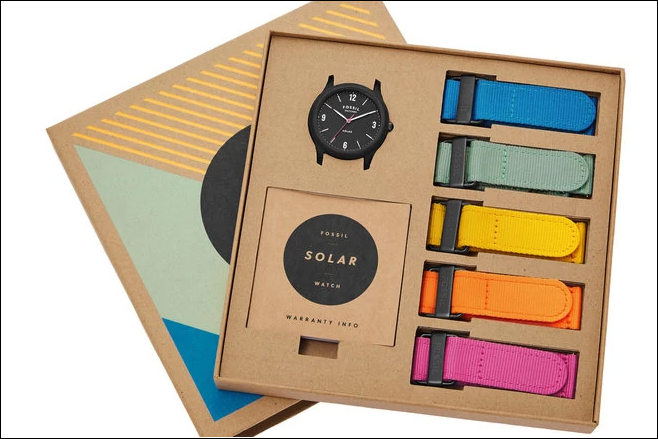 The dial has purely black color with white numbers and needles which will be prominent and easy to look when you are under sun light.
How it is eco friendly?
Can you see that case? It is built from bio plastics which are made of castor oil. On the other hand those wrist straps are made from yarn spun of discarded plastic bottles.
Lastly that box you see where the watch and other things are placed are made of cardboard.
What will be the battery life of this watch?
As these are purely analog which consumes less power, the battery can last up to four months in a single time charging.
As discussed earlier its battery is very easy to charge on solar light.
If you want to purchase it you will be able to buy in mid or later May this year. You can visit their website to buy and look out for many other products.
https://www.fossil.com/en-us/watches/
Your next question must be prices;
Company has decided its prices to be around $160
Team Techonclick is continuously writing to provide the best possible news and updates in the world of tech.
This article also connects the digital world which would be eco friendly.
Like Us on Facebook and Subscribe to our blog by just putting your email.